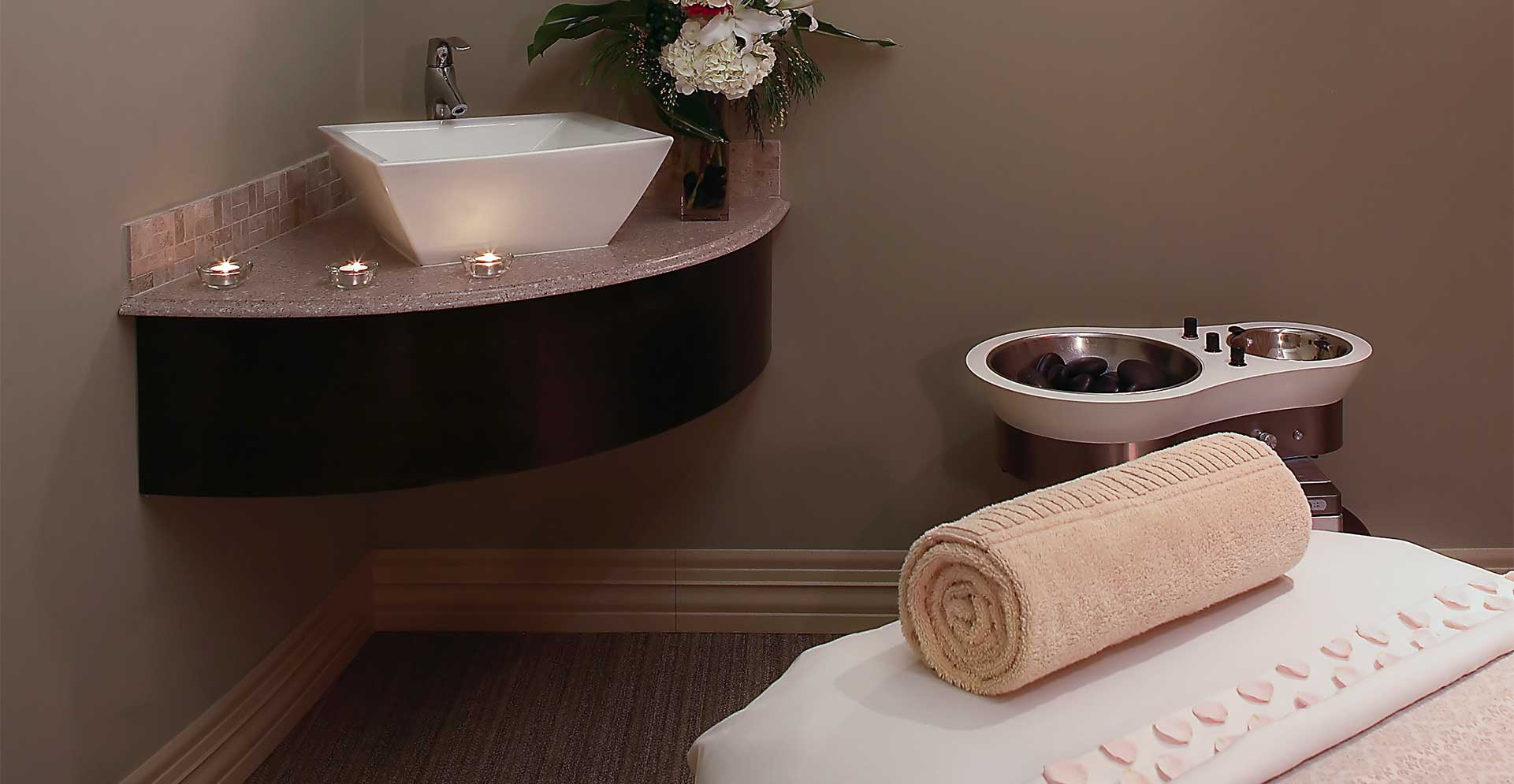 Revive, Replenish, and Renew
More than a Typical Spa
River Falls Spa envelops you with an aura of calmness from the moment you enter. We are a destination, as well as a journey that reconnects you with your inner peace and vitality. Our comprehensive treatments and spa services are designed to achieve a harmonious balance, restoring your mind, body, and spirit to a state of perfect peace and relaxation.
Treatments and Services
Well-Being and Renewal
Whether you are seeking an individual, couple, or group experience, River Falls Spa offers a holistic approach to well-being that presents a contemporary interpretation of age-old treatments and techniques—all perfectly enveloped within an atmosphere of positive energy and renewal.


True Destination
Spa
Retreat for Mind, Body, and Soul
Individual and Couples Massage • Body Work
Relaxation Treatments • Facials • Body Wraps
Feet and Hand Therapy • Body Polish • Exfoliation
Manicures / Pedicures • Group Services
Special Occasions • Celebrations • Gift Cards